GOMO is an all-terrain beach cruiser wheelchair designed for individuals with mobile impairments who want to explore Santa Monica Pier and its surrounding beach. 
TEAMMATES
Ivan Dela Rosa
Kathleen Hwang
Nadina Cosic
Mayo Inoue
MY ROLE
I was primarily involved with:
- the UX process from research to final concept
- creating the brand voice, tone, and overall visual look and feel
- creating the paper elements for the stop motion animation and filming it 
CHALLENGE
Solve a mobility issue within Los Angeles county.
Santa Monica Pier is one of the top attractions in Los Angeles county that draws millions of people worldwide across t
he globe. Many of these visitors are physically disabled and must use assistive devices to navigate. 
However,
we noticed that wheelchair accessibility was very limited along the boardwalk and the beach. We saw this as a cause for concern and we wanted to further investigate the issue.
RESEARCH
Understanding the issue and our target audience.
FIELD OBSERVATIONS

-

 
My team went to explore the pier and decided to see how the experience of riding a wheelchair was on our own. 
Below is a video of one of our group members, Kathleen, riding along the boardwalk in her wheelchair. 
Kathleen felt uncomfortable in her wheelchair due to the physical shaking and jerking whilst crossing the boardwalk. Her wheelchair got stuck every now and then from the unstable terrain. 
To get a further our understanding of the issue at hand, we conducted an interview with Dana, an individual with muscular dystrophy who has lived her life in a wheelchair. She has previously traveled to Santa Monica Pier with the help of Access, a transportation service for individuals with disabilities. Based on her experience at the pier, she enjoys being outdoors during the day time, seeing the beach view, and people watching. However, she had personal issues with navigating the boardwalk. 
Dana's pain points included:


- I can't access the carnival rides or the arcade like able-bodied people can
- My body is highly sensitive so riding along the unpaved boardwalk is daunting
- I can't get the full experience of the pier due to the limitation I have in getting around it
Dana's goals include:


- create more paved, smooth pathways
- have more wheelchair entrances or easier ways for wheelchairs to access the pier
- have a way to access the beach up close 
INSIGHTS

Navigating the boardwalk is difficult for individuals who move using a wheelchair due to the unpaved surface and many of the attractions along the pier are inaccessible to them.
Finding inspiration and mapping out a user flow.
Upon review of our user insights and our personal experience navigating the pier, we started to brainstorm a variety of concepts that would help resolve the issue at hand. We thought about ideas ranging from replacing the boardwalk with paved interactive flooring to a sky gondola that could transport someone in a wheelchair around the pier from a birds-eye view. However, after gaining feedback from our classmates, we decided that we did not want to disrupt the integrity of the pier due to its rich history and significance. 
Through our brainstorming sessions, we took inspiration from the LA Metro bike share network and electric 
self-driving wheelchairs. We finalized our concept and designed a wheelchair that would aid the user to cross the pier without interfering with the pier's structure. And in addition to this wheelchair, we developed a flow of how a user would attain a GOMO wheelchair, rent it, and navigate the pier. 

Creating the brand identity and visual language.
I truly had a lot of fun creating the brand identity for GOMO. I wanted GOMO to have a fun, enjoyable, vibrant, and welcoming expression that matched the bright and free ambience of Santa Monica. I also created Jojo, a young girl who dreams to smoothly ride along the pier and the beach and is excited to find that GOMO can make her dreams a reality.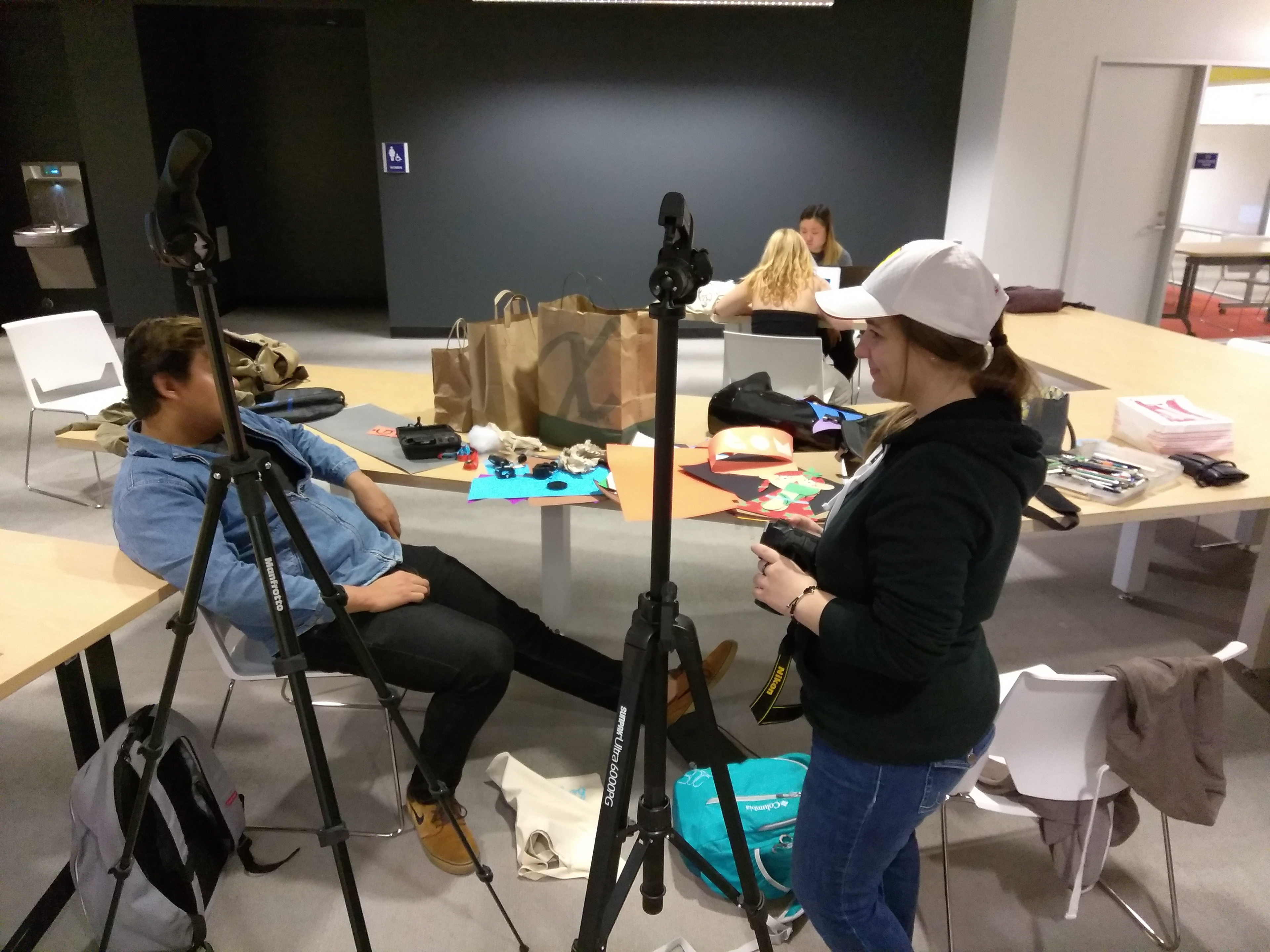 The final part of this project was to create a promo video for our concept and so my team and I went with a stop motion animation. We spent many hours and days drawing out a storyboard, collecting material, cutting out the necessary pieces out of construction paper, and assembling each scene as outlined. Jojo is the star of the video and you can follow her journey by watching the promo video at the very top of this page!